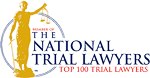 California PROMYSE Act Passes Senate Public Safety Committee | SB 493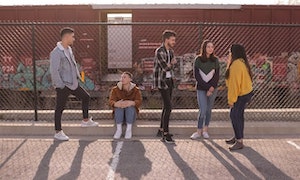 A critical piece of legislation that should drastically improve accountability of a state grant targeted toward juvenile justice crime prevention has won broad support in its first legislative committee. Senate Bill 493, the PROMYSE Act, has passed the Senate Public Safety Committee and now moves on to the Senate Appropriations Committee for review and approval.
The PROMYSE Act
PROMYSE is the Promoting Youth Success and Empowerment Act. The bill was authored by Senator Steven Bradford and supported by Senators Nancy Skinner, Scott Wiener, and Sydney Kamlager as well as a Co-Sponsor Coalition made up of advocates, service providers, and youth justice experts.
One main goal of the PROMYSE Act is to dramatically improve spending and accountability of an annual grant for the state of California called the Juvenile Justice Crime Prevention Act (JJCPA). The bill will also reinvest $100M+ in youth services in the state that are provided by schools, community-based organizations, and public health agencies.
Co-Sponsor Coalition
A group of youth advocates, justice experts, and service providers have co-sponsored SB 493, supporting Senator's Bradford's efforts. Among them is the Center on Juvenile and Criminal Justice (CJCJ). There have also been a number of individuals supporting the bill, especially those who have been directly impacted by the juvenile justice system in the state of California. Together they represent a network of constituents promoting the safety and wellness of diverse communities across the state.
The expertise of the coalition has been informed by direct experience with JJCPA decision-making as well as participation in programs funded by JJCPA. In addition, the group has conducted research that has led to alarming findings in regard to poor JJCPA administration. They have found unspent funds accruing, funds being misused, and a failure to comply with mandated processes.
Juvenile Justice Crime Prevention Act
The JJCPA was enacted in 2000 to support youth on a local level, in an effort to limit their involvement in the juvenile justice system. However, county spending has fallen short of the bill's original goals for the past 20 years. Even though youth arrests have declined by over 80 percent, along with major drops in probation referrals, most counties spend the majority of their JJCPA funds on probation staffing. Little or none is invested in community-based organizations.
Some counties in the state have used JJCPA funds for probation programs that have resulted in what is known as net-widening. This can have a negative impact on youth participants and their families. In addition, the agencies and organizations providing services for youth in marginalized communities across the state have been hit hard by the COVID-19 pandemic. The PROMSYE Act bill will ensure stable funding for critical services operated by public health agencies, schools, and community-based organizations as they support at-promise and justice-involved youth.
Youth Development and Crime Prevention
Senator Bradford stated that, "Reforming JJCPA responds to rising calls for racial justice and addresses economic challenges heightened by the COVID-19 pandemic. This bill will provide for greater accountability, effectiveness, and equity in supporting our youth. The PROMYSE Act will ensure state funds are invested in youth development and crime prevention."
The Senators and the co-sponsors of SB 493 recognize that education, health, and community-based services are essential in preventing young people's exposure to the justice system. The bill will be a critical step toward establishing a stronger foundation for the future of youth in California. As a result of the PROMSYE Act, community-based programs centered on positive youth development will be better able to serve youth and fulfill the original vision for JJCPA.
SB 493 Impact
When enacted, the legislation will:
Ensure equal community representation in the decision making process by requiring each county's Juvenile Justice Coordinating Council, which decides how JJCPA funds are spent, to designate co-chairs and allocate 50 percent of its seats to community members.
Reinvest JJCPA dollars into communities by requiring counties to distribute at least 95 percent of allotted JJCPA funds to community-based organizations and/or public agencies that are non-law enforcement agencies.
Strengthen county reporting and evaluation processes by the Board of State and Community Corrections (BSCC) by including critical evidence regarding program effectiveness and youth served.
Orange County Juvenile Defense Attorney
Please contact the Law Offices of Katie Walsh if your son or daughter is in legal trouble or faces school expulsion. Attorney Walsh has the expertise to advocate for your loved one's well-being successfully. For a free consultation, call Katie Walsh at (714) 351-0178.
Client Reviews
Contact Us Now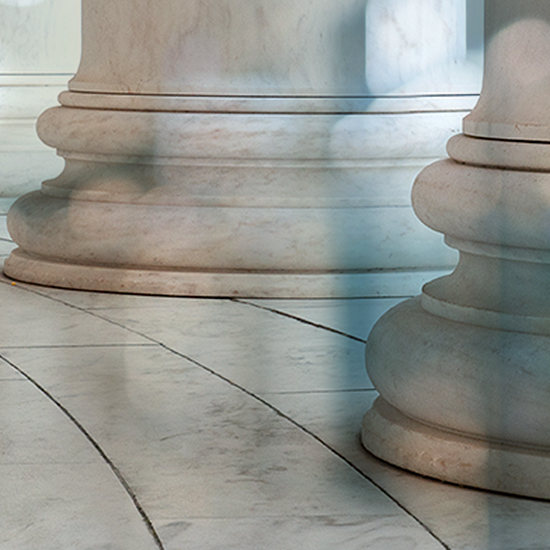 Free Consultation (714) 351-0178