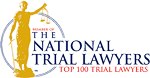 School Expulsion Hearings
Orange County School Expulsion Hearings
According to the California Education Code or individual school regulations, your student may be subject to expulsion for making a costly adolescent decision like using or possessing drugs, selling drugs, owning a weapon or committing an act of violence. In some cases, the school board has the power to stop an expulsion by suspending it. This process may keep your son or daughter in the district, but they will most likely not attend the same school.
Don't let a minor infraction leave a lasting mark on your child's future. At the Law Offices of Katie Walsh, we advocate for your family, safeguard your child's rights, and help you navigate the school discipline process. In some cases, we can also negotiate alternatives to expulsion.
The Expulsion Process for a Juvenile Offense
Your student will attend a hearing in front of three teachers selected from the district. While it is similar to a trial, the hearing is conducted without rules of evidence. The panel will consider most information, including letters and written statements. Your child can choose to fight the offense and require the panel to make a finding, or admit fault and offer information during mitigation (letters of recommendation, statements from parents, etc.). The juvenile attorney can also question district officials (usually the student's vice principal) about the case.
After hearing evidence from the district, student and family, the panel will make a recommendation to the school board for or against expulsion. If the panel determines that the student committed the offense, they are required to expel the student. The school board, however, is not similarly bound.
Next, the student must appear in front of the school board. The board permits limited testimony and relies on the panel hearing testimony to aid them in making a decision. To improve the outcome of your child's expulsion hearing, attorney Katie Walsh will provide as much testimony as possible (including the student and his or her parents expressing remorse, if that is appropriate). Ms. Walsh will then make a closing argument, and the board will deliberate and render a decision within a day or so. If the adolescent's family is unhappy with the school district's decision, they may choose to have our Orange County legal experts appeal a child's expulsion case to the county school board.
Hire the Law Offices of Katie Walsh for Your Child
If your child or loved one needs the help of an Orange County school expulsion lawyer, schedule a free consultation with juvenile defender Katie Walsh and her team. As a former prosecutor, Ms. Walsh is familiar with the juvenile court system and has handled thousands of juvenile cases. She and her team will answer your school expulsion questions—and can also assist with sealing a juvenile record or helping your son or daughter avoid jail. Call (714) 351-0178 or submit a confidential inquiry now.
CA Education Code 48900
(a)(1) Caused, attempted to cause, or threatened to cause physical injury to another person.
(2) Willfully used forced or violence upon another, except in self-defense
(b) Possessed, sold or otherwise furnished any firearm, knife, explosive or dangerous object unless the student had obtained written permission to possess the item from a certified school employee, and concurred by the principal or designee of the principal.
(c) Unlawfully possessed, used, sold or otherwise furnished or been under the influence of any controlled substance, an alcoholic beverage, or an intoxicant of any kind.
(d) Unlawfully offered, arranged, or negotiated to sell any controlled substance, and then either sold, delivered, or otherwise furnished the controlled substance to another person.
(e) Committed or attempted to commit robbery or extortion.
(f)Caused or attempted to cause damage to school property or private property.
(g) Stolen or attempted to steal school property or private property.
(h) Possessed or used tobacco, or any products containing tobacco or nicotine. This section does not prohibit use or possession by student of his or her prescription products.
(i) Committed an obscene act or engaged in habitual profanity or vulgarity.
(j) Unlawfully possessed or unlawfully offered, arranged, or negotiated to sell any drug paraphernalia.
(k) Disrupted school activities, or otherwise willfully defied the valid authority of supervisors, teachers, administrators, school officials, or any school personnel engaged in the performance of their duties.
(l) Knowingly received stolen school property or private property.
(m) Possessed an imitation firearm.
(n) Committed or attempted to commit sexual assault or sexual battery.
(o) Harassed, threatened, or intimidated a student who is a complaining witness or witness in a school disciplinary proceeding for the purpose of either preventing that pupil from being a witness or retaliating against that pupil for being a witness, or both.
(p) Unlawfully offered, arranged to sell, negotiated to sell, or sold the prescription drug Soma.
(q) Engaged in, or attempted to engage in, hazing as defined in section 32050. Hazing includes any method of initiation or pre-initiation into a student organization or student body or any past time or amusement engaged in with respect to these organizations which causes, or is likely to cause, bodily danger, physical harm, or personal degradation or disgrace resulting in physical or mental harm, to any pupil or other person attending any school.
(r) A pupil may not be suspended or expelled for any of the actions enumerated in section 48900 unless that act is related to school activity or school attendance occurring within a school under the jurisdiction of the superintendent or principal or occurring within any other school district.
Client Reviews
Contact Us Now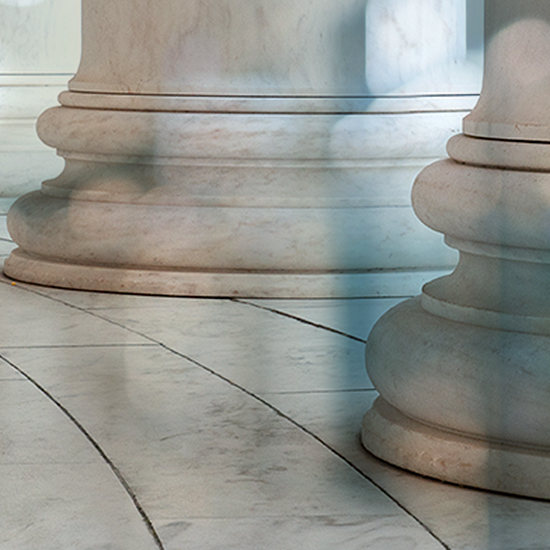 Free Consultation (714) 351-0178